Customizable Oak Barrel Tables
TRUST COOPERAGE
Elegant and durable fully customizable oak barrel tables suitable for bars, restaurants and event spaces.

Each barrel is created to client specifications. Customizable features include:
1. Stand with foot rail
2. Lacquered finishes
3. Painted finished
4. Laser engraving (logos, menus, designs)
5. Glass top (size, color, finish)
6. Barrel size
As a leading wine barrel manufacturer, we have crafted barrels for a huge range of applications. All staves comprising the barrel table are glued together for durability. Lacquered finishes provide great durability inside and allow for outdoor use. Matching laser engraved oak plates (the ends of barrels) are available to complement the aesthetic appeal. Make a bold statement in any space without settling for conventional tables. Design and execute your vision.

Oak is sustainable and our barrels are carbon negative.
Product Details
Glass top diameter
100 cm / 39.37 in
Footrest diameter
99.6 cm / 39.21 in
Barrel diameter
73 cm / 28.74 in
Total height
102.5 cm / 40.35 in
Footrest height
29 cm / 11.42 in
Barrel weight
51 kg / 112.43 lbs
Glass top weight
22 kg / 48.5 lbs
Footrest weight
19 kg / 41.89 lbs
Total weight
92 kg / 202.83 lbs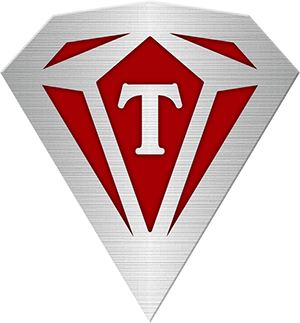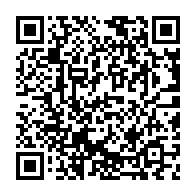 Contact James Molnar
at James.Molnar@trustcooperage.com
or +1 (707) 337-0355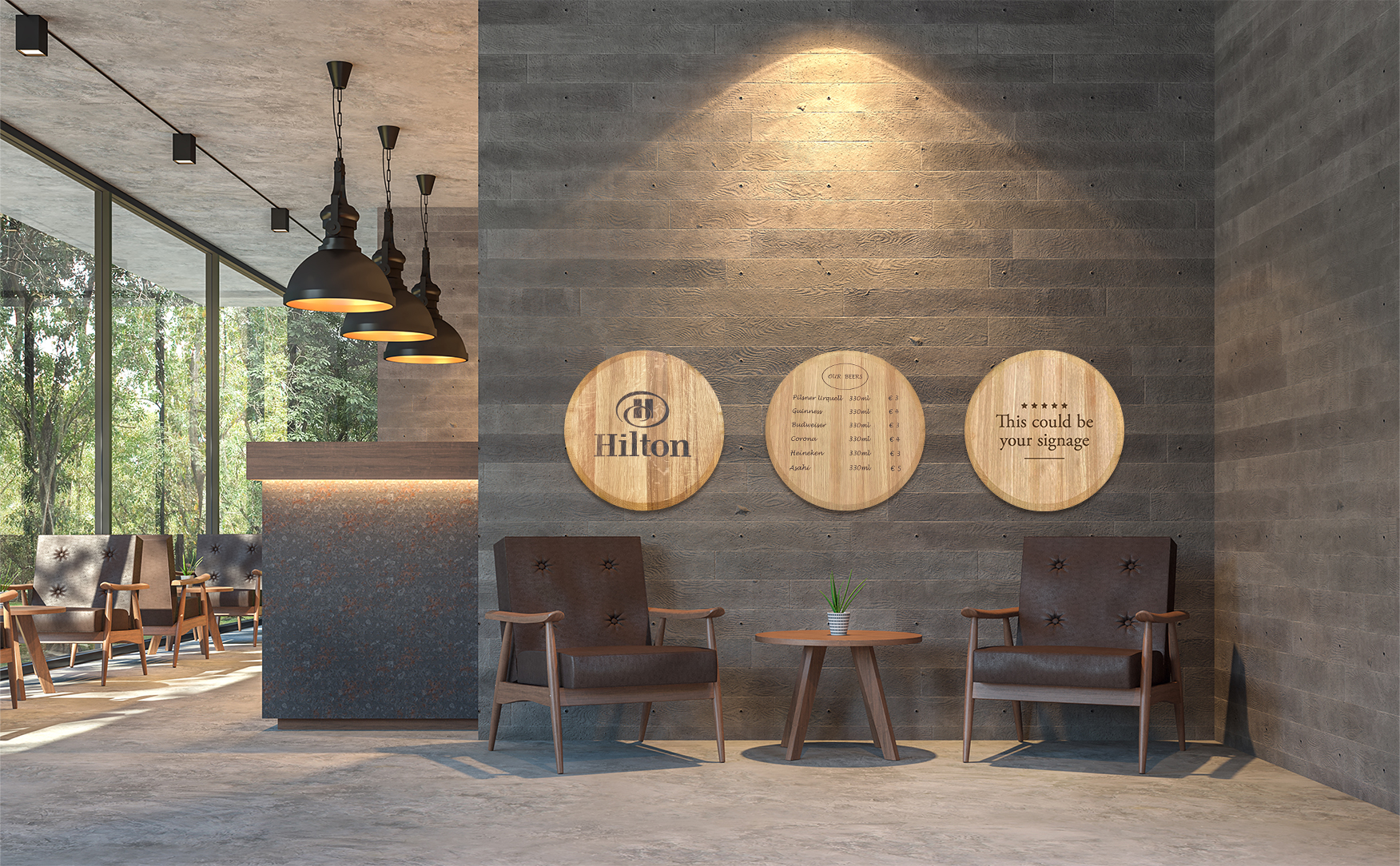 Customized Oak Wall Plates (Barrel Ends/Heading)
TRUST COOPERAGE
Customized oak plates, the plates fitted into the ends of wine barrels (the heading).

In a plastic world make a statement with these sustainable and beautiful oak plates ideal in any space. They are available in many sizes and have versatile applications. They are ideal for:
1. Corporate gifts
2. Lazy Susans
3. Conference room names
4. Signage
5. Food & Beverage applications
6. In room decor
7. Lobby decor
The plates can be painted, lacquered or varnished. In short, they are customizable and you are limited only by imagination.

Oak is sustainable and all of our products are carbon negative.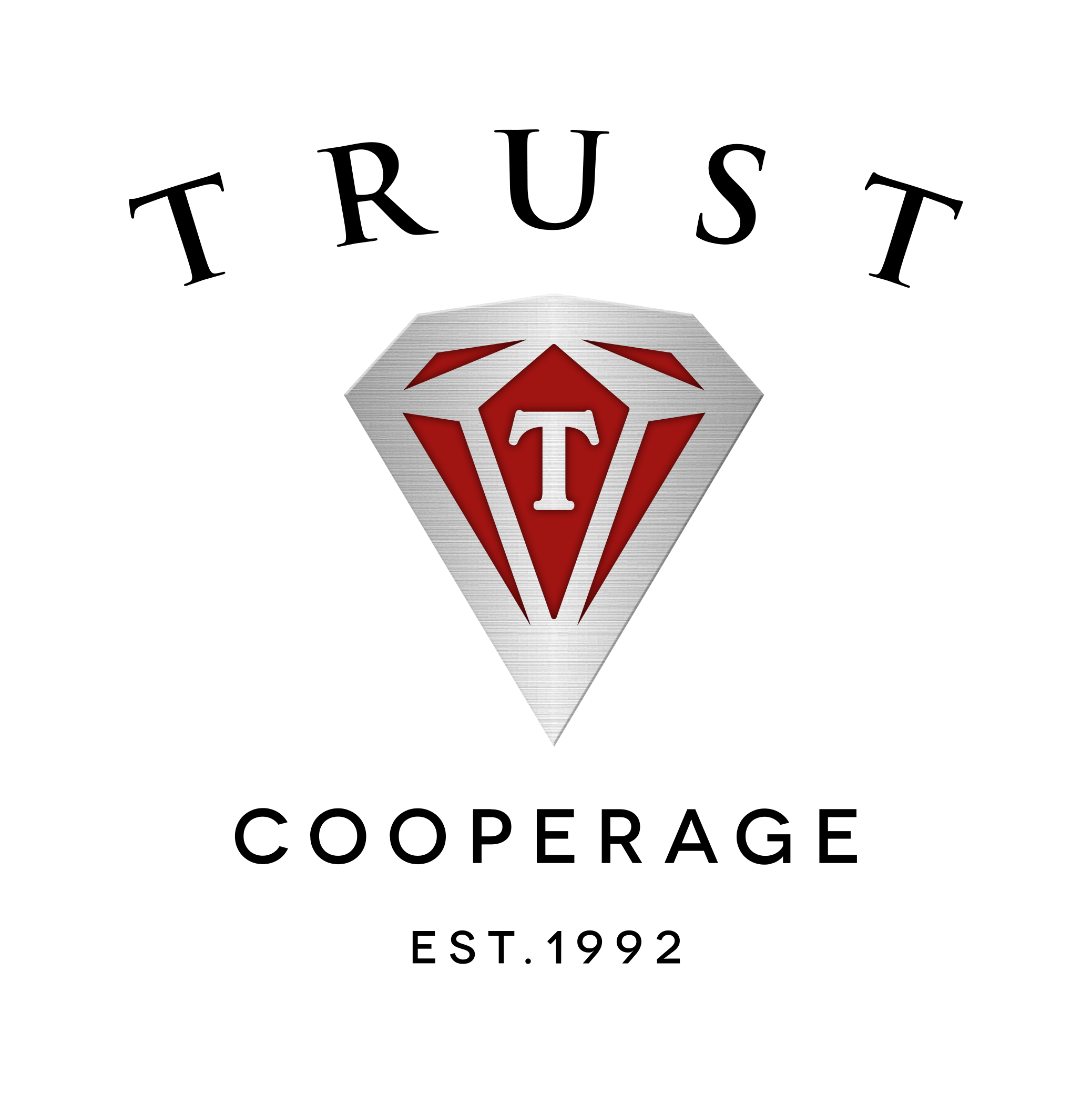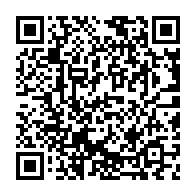 Product Details
Fabricated predominantly from sustainably sourced Hungarian oak.
All sizes and finishes are custom.
Custom laser engraving available.
Most plates weigh 4 kg or more depending on size.
Varnish or lacquer are recommended for longevity.
Dimensions as shown
Contact James Molnar
at James.Molnar@trustcooperage.com
or +1 (707) 337-0355